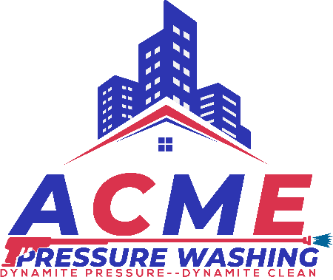 CALL US FOR FREE ESTIMATE (251) 257-7707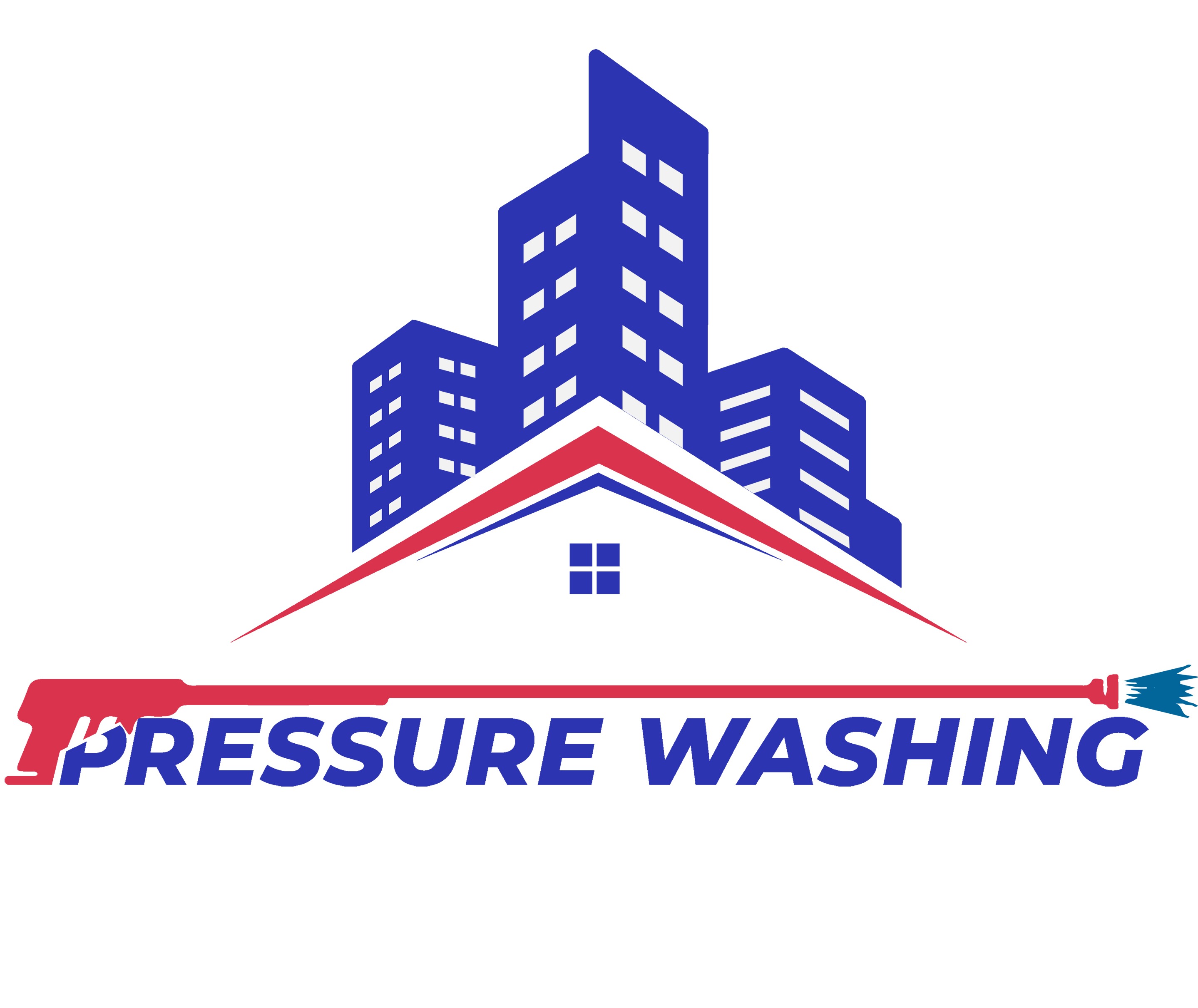 Acme Pressure Washing
Commercial Pressure Washing
Pressure Washing Is Our Business
You're great at your job. We're great at enhancing your property. Let us take care of your outside cleaning, so you can take care of business.
Call For A Free Estimate!
Our Promise To You
First-Rate Pressure Washing and Professional Service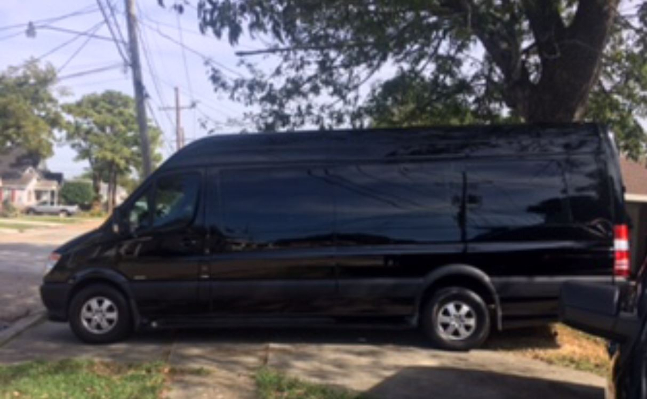 Dirty and grime caked entry to your business. Building showing elements wear from the weather. Roof with dark stains on them. Parking lot gringy with dirt, stains, gum or other environmental coatings.

These are things that you should never have to worry about when you're busy with taking care of business.

Bright and clean property enhances your property value and gives you satisfaction in having one of the best looking properties in the area. When you have a clean and inviting property and entrance you gain trust with your clients. We promise to clean your property with the right power, heat, equipment and solution every single time. No cut corners. No excuses.
Property Enhancement Is Our Business,
So Leave It To Us!
Our Cleaning Services
Complete Commercial Cleaning Solution
Trustworthy and Respected Professional Cleaning

Building Power Washing
Get a custom property enhancement program built around your schedule and your needs. Whatever your business, we can help!

Awning Restoration
Sparkling clean awnings let your customers know you take your business seriously. Expert awning restoration is more than just rinsing them off.

Parking Lots &
​Garage Restoration
How's your view? Windows get dirty quickly and cleaning them is a big job. We'll keep your view crystal clear.

Sidewalk and Concrete Cleaning
Stained or dirty carpets make your business look sloppy. We'll keep your carpeted spaces looking good as new.
Get A Free Commercial Cleaning Quote

251-257-7707
Listen To What Our Customers Say...
Because It's Our Customers That Matter Most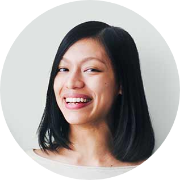 Annette H.
WOW! I can't believe how clean Acme Pressure Washing got the sidewalks and driveway of my home. What's really surprising is that my husband just did them about a month ago and we thought they were clean. Acme showed us what a deep clean really is on this concrete. Acme are the professionals in taking care of the outside of your home.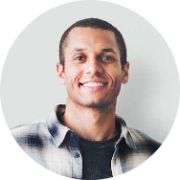 James A.
Thought I get my limo washed and waxed. Someone highly recommended Acme Pressure Washing to get the job done. They were quick to come out and give me an estimate and then start on it the same day. I couldn't believe how good it looks now. Daniel showed me some touch up that had been done before I purchased this limo and what to do about the issues that could not be taken care of by their detailed service of the limo. Limo looks so good.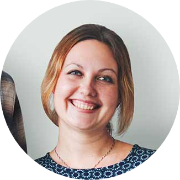 Carole W.
I won't have anyone else but Acme Pressure Washing do the outside of my home. They were able to do the whole house, roof, fencing, driveway, windows, sidewalk and curbing. One stop shopping and the home looks fantastic now.

DEMONSTRATE WITH ONE 150 SQ FT

OF PRESSURE WASHING SERVICE AT YOUR BUSINESS
Restaurant Pressure Washing
You have precious few seconds to make a first impression on new customers.
Dirty parking lots, grimy entries, dark roof and greasy drive through's all tell your customers that your business doesn't stand for quality. Is that the impression you want to make?

Whether you have a stand alone, a fast food or nice sit down experience, we'll make your restaurant sparkle. Make your customers feel the unique value that you will add to their lives.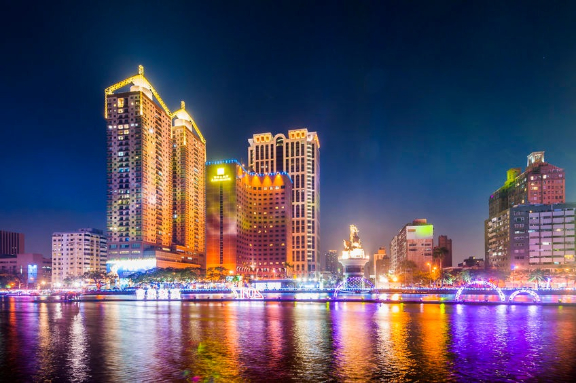 Office Pressure Washing
A sparkling office appearance helps your employees take pride in their work and their workplace. It's a sure way to improve worker morale.
It's also critical for presenting the best image to your clients. Do you want your hot new lead coming through a dirty entrance?
We'll will keep your entire office building-- parking lots, sidewalks, entrance, drive-thru and roof-- clean, looking good and sealed for you, your employees and your guests.

Get An Office Building Pressure Washing Quote:
251-257-7707
Schools and Childcare Cleaning
Coughs, sneezes, snacks and more...schools and day cares are playgrounds are filled with germs, spills and all sorts of creative messes.

Our expert pressure washing staff is trained to use hot water/steam to sanitize educational facilities of all types-- from day cares to universities.

Let our meticulous team keep your school playgrounds or outdoor workout areas clean and healthy so you can keep your focus on education.
Case Study: Winning Customers With Clean Stores
When Chris read the reviews online he had to do something.

As the operations manager for a regional retail chain, he knew that presenting a clean environment is key to providing an exceptional customer experience. But he thought they could save some money by having the staff take care of the cleaning.

When a horrible review on the state of their parking lot and building got posted on Google, Chris finally decided to hire a pressure washing service. And he's glad that he did.
The store staff was thrilled to have outside cleaning duties off their to-do list. They feel better about coming to work and have more time to focus on product presentation and sales.

That focus has resulted in a better overall shopping environment...and online reviews focused on their excellent service, rather than dirty exterior.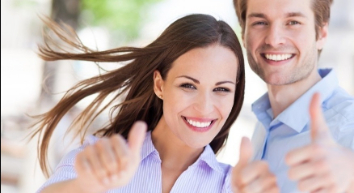 150 sq ft of Demonstration area! ALLOWING YOU TO SEE THE DIFFERENCE IN OUR PRESSURE WASHING SERVICE
Some Common

Myths

About Pressure Washing:
"It's cheaper to have my staff handle pressure washing tasks."
Adding pressure washing duties to your employees' job task list can create a negative energy that infects your company from within. Plus, your team won't be as efficient or effective as a professionally trained team. So you could end up wasting time, money and invaluable employee morale.


"Strong chemicals is the only way to clean your flat work."
Chemical is often unnecessarily when the right equipment, properly trained operators and heated water is used. We spend our time and money researching the select the most effective washing solutions (including green-friendly options) to keep your work space healthy for everyone.


"Pressure washing companies are unreliable."
Professional pressure washing companies should be trustworthy, efficient and consistent. If yours isn't, then you have the wrong company! Do your research, as with any company you hire. A quality pressure washing business will flex to meet your needs.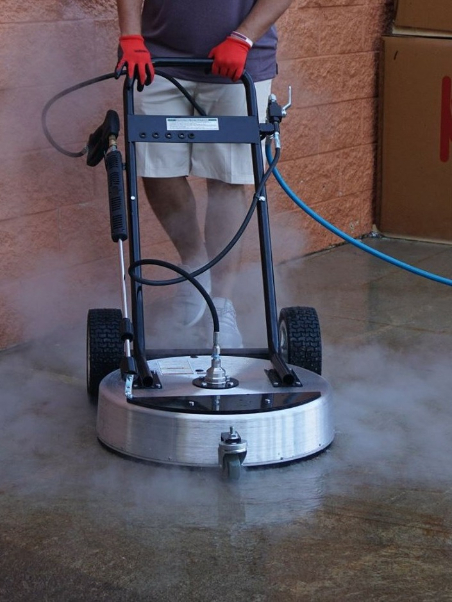 Call For A Free Pressure Washing Quote

251-257-7707
Frequently Asked Questions
How Often Do You Clean?
It depends on your needs and your budget. We have weekly, monthly, quarterly and yearly clients. Or we can work out a custom schedule based on your unique business. Just call us for a free consultation and price quote.
Are You Insured?
Absolutely. We are fully bonded and insured, including third-party liability insurance that covers your business. All of our employees are also covered by worker's compensation insurance, for everyone's protection.
Are You Cleaners Professional And Prepared?
Yes. Our team members are trained in the most effective pressure washing techniques and procedures. They are also trained on professional workplace behavior and treating your facilities, employees and customers with respect. We pride ourselves on having the most professional team in the industry. Find out for yourself.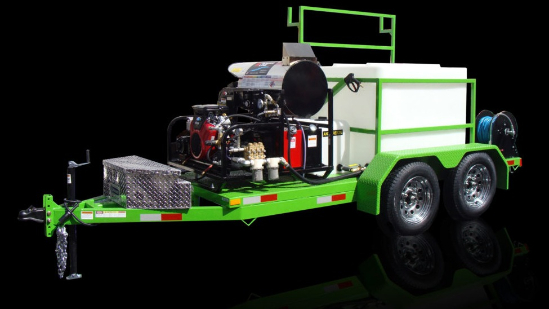 We'll Check Outside Property Enhancement Off Your To-Do List!
Easy To Find & Convenient Hours
Office Hours
Monday 7:30AM-4PM
Tuesday 7:30AM-4PM
Wednesday 7:30AM-4PM
Thursday 7:30AM-4PM
Friday 7:30AM-4PM
Saturday Closed
Sunday Closed
OR CALL US NOW 251-257-7707